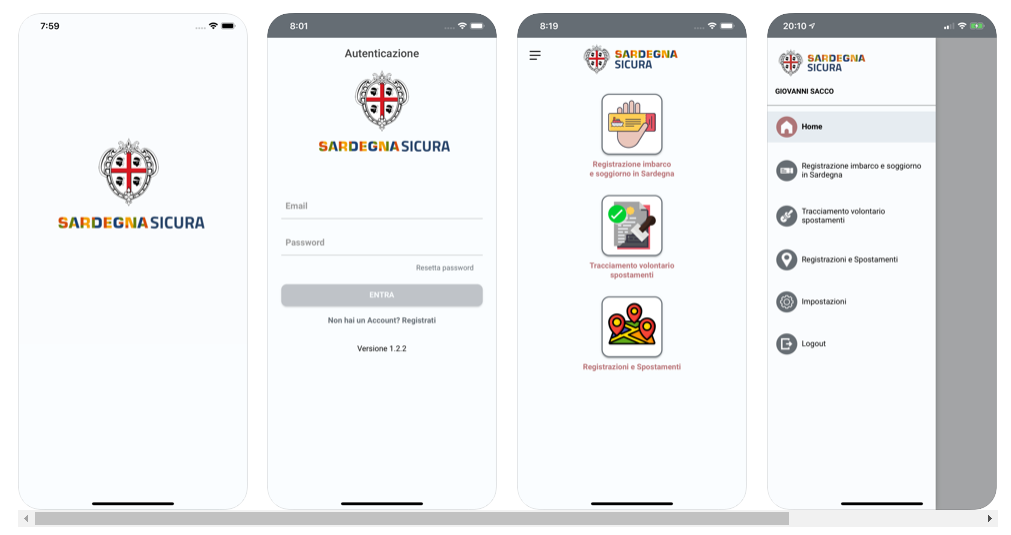 Safe Sardinia has arrived, here's how to download the app to record your arrival in Sardinia: the Sardinia Region has been quick in releasing its "Safe Sardinia" app, designed to allow travelers to proceed with the registration of their arrival in Sardinia, as requested following the order of the President of the Region No. 27 of June 2, 2020, made necessary due to the emergency COVID-19.
In addition to recording your arrival, this app allows you to track your local movements on a voluntary basis during your stay in Sardinia.
Don't mind the ultra negative app reviews, those currently available are from the previous version.
The app is currently only available in Italian.
If you don't have a smartphone or you have any kind of technical problem, you can also proceed with the online registration on the Sardinia Region website.
Download Safe Sardinia:
How app registration works (or online on the regional website):
provide your general data and information on your stay in Sardinia
fill in the health status form (mandatory, to be completed in the 48 hours before departure)
show the QRCode when boarding
provide your general data and information on your stay in Sardinia
fill in the health status form (mandatory, to be completed in the 48 hours before departure)
show the QRCode when boarding
For any info, doubt or clarification:
Civil Protection toll-free number: 800 894 530 (every day from 8 to 20)
Email address: urp.emergenza@regione.sardegna.it
source: https://www.sardegnainblog.it/48243/sardegna-sicura-app-registrazione-arrivo-sardegna-ios-android/